The New Type Of Trailer Axles Are Produced Successfully
Share
Issue Time

2020-06-10
Summary
We are a trailer axle manufacturer and do custom trailer axle stubs also do OEM. We provide samples of trailer axles, axles stubs or torsion axles.
The New Type Of Trailer Axles Are Produced Successfully

The New Type Of Trailer Axles Are Produced Successfully. First of all, thank our customer for his trust, and once again thank our dear engineers and hard-working workers.
We started discussing trailer axles with this American customer (Called Robert) from the end of 2019. He found us through the website. He is a distributor of trailer parts. His main products are straight axles but he is very interested in the Rubber torsion axles. As we never worked together and never see each other he did not trust us and our trailer axle quality at first. Plus COVID-19 his order did not confirmed.
In May, Robert contacted me and said that he wanted to purchase some trailer axle spindles. The dimensions and requirements were explained in details. Although our company has produced axles for more than 10 years, this kinds of trailer axle spindle is still a little difficult for us. The main problem is drilling holes. These spindle spindles are very long, which means the holes are longer than common. We have never done this before. After studied by technical staff, we think we can produce by improvement our machine.
So we honestly told Robert about the situation and tell him that we can make samples for a try. If the sample is confirmed by him, we would produce the complete order. If the sample are not acceptable he do not lose anything. He agreed with our proposal and asked us to make the sample and send it to him as soon as possible. About 20 days after, we finally received good news from him. The trailer axle spindle sample we made is approved. He told us that we can do massive production.
Because the sample delayed the time, our workers began to work overtime to finish the order on time. With more than 10 days of effort, more than half of the order has been completed. We did not forgetting to strictly control the quality while accelerating the progress. QC people constantly check to ensure that each product is qualified.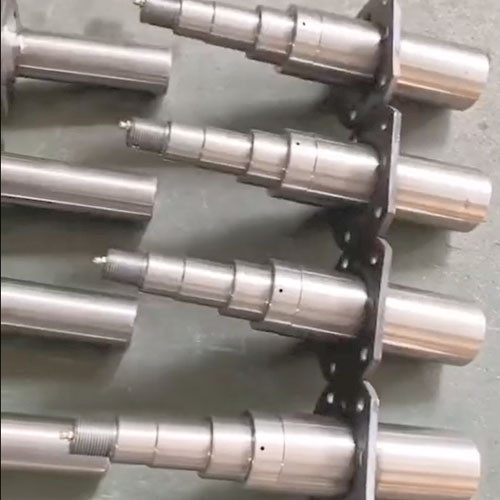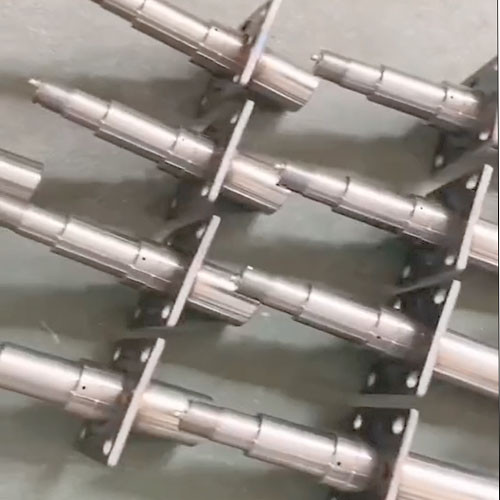 Robert told me that he sent inquiries to several trailer axles manufacturers at the same time. Our prices are not the lowest one. The reason why he chose us is that he think we are professional for trailer axles and torsion axles and we are honest. Other suppliers did not tell him about the difficulty of drilling holes and let alone to make samples first. Not telling him does not mean that there is no difficulty for them, but they may ignore this point.
Parts make perfect is our slogan. We try our best to make every detail perfect, think of the problem from the customer's point of view, and try our best to help our customers solve problems rather than create problems. We sell not only products but also services throughout the process. As buyer, most people will not only choose the cheapest products. Profession, reliability and suitable price are the best choice for every buyer.