Plastic Boat Trailer Mudgaurds On Sales
Share
Issue Time

2020-08-20
Summary
The plastic boat trailer mudguards are made of high quality PP material anit-uv material are added. We supply a very competitive price for the plastic mudguards.
Plastic Boat Trailer Mudgaurds On Sales
Haway is a professional professional trailer parts manufacturer. We started to produce boat trailer parts in 2002. Since then, the product range has expanded to leaf spring trailer axles, torsion trailer axles, Jockey wheels, trailer jacks, trailer fenders, plastic trailer mudguards and boat trailer parts.

We supply a wide range of boat trailer accessories including axles, trailer mudguards, rollers and roller brackets. The Plastic Boat Trailer Mudguard is one of the hot sales part. This kind of plastic trailer mudguard is specially designed for boat trailers. The plastic boat trailer mudguard is also one of our main products. Our company has produced and sold plastic trailer mudguards for more than 10 years, and there has never been a quality problem. Because of its good quality and very competitive price, it is very popular in the markets of Australia, America and the Middle East.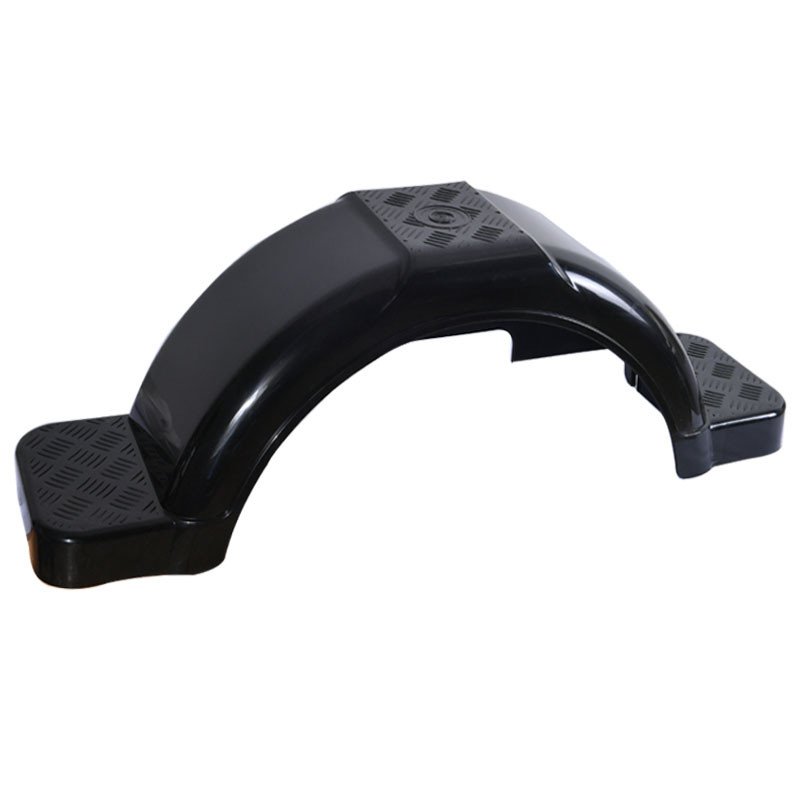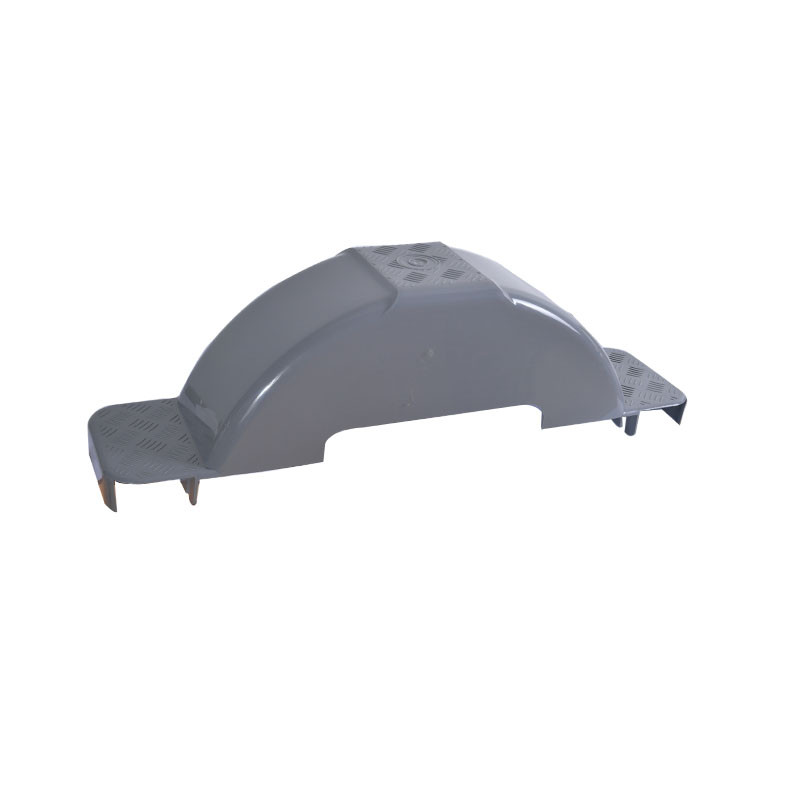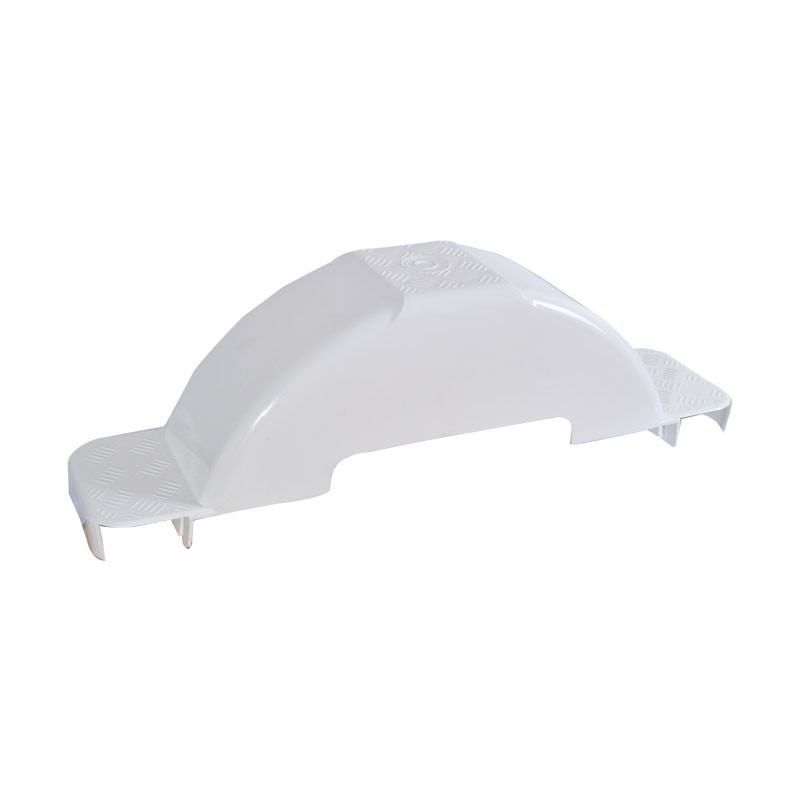 Compared with other trailer mudguards the inside lip of plastic boat mudguards is longer, which is to prevent mud splitting on boats. There are steps on two ends and top of the plastic mudguards. These steps are for people to stand when go up and down from the boats. Although it is a plastic material but the mudguard is very strong. There is no problem for a man standing on it.

We have two sizes of mudguards, one is suitable for 13-inch wheels and the other is suitable for 14-inch wheels.

Three colors of white, gray and black are available. Our plastic boat trailer mudguard are made of very good PP material, and the material is added with Anti-UV material. Even if the plastic mudguard are often exposed to the sun, they can be used for many years.

Good quality has won the recognition of many customers. Every month, 5-7 containers of plastic mudguards are exported to different countries.

With the orders increasing, our original production capacity could not meet the demand. This year we improved the process and updated the equipment. Now we do not only finish big order a shorter time but also price is very competitive. Welcome to talk with more details with us.